UBB Hacks for Good - 2020 edition!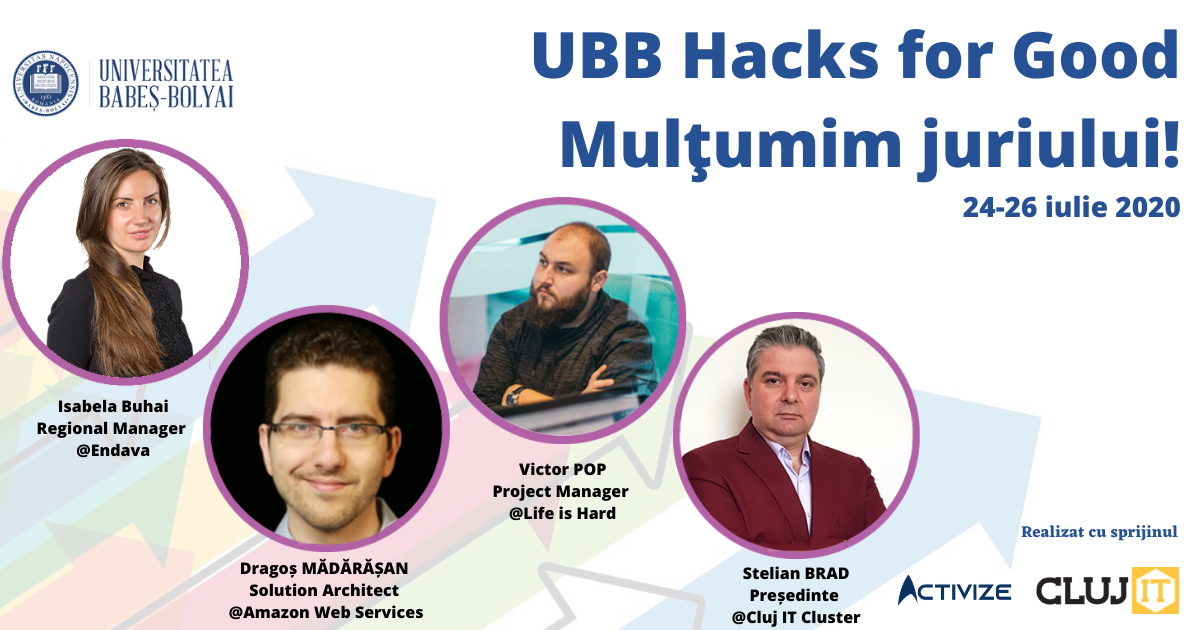 I'm super excited to be participating in the panel jury for the 2020 edition of UBB Hacks for Good organized by Cluj IT Cluster!
Seven teams will be pitching their ideas, with the first place receiving 25k RON (~5000 euros) to continue working on their ideas. The project is done in collaboration with the Babeș-Bolyai University and Cluj IT Cluster, a cluster of Romanian IT companies centered around Cluj-Napoca.
The other members of the jury are Isabela Buhai (Regional Manager @ Endava), Victor Pop (Project Manager @ Life is Hard) and prof. Stelian Brad, who is the President of Cluj IT Cluster.